We Get it
Running a Title Company is Tough
Everything you do involves risk
Wire fraud, escrow losses, title claims
Sometimes employees just don't care
Regulators are getting nastier
E/O insurance may not be there when you need it
You're only as good as your last deal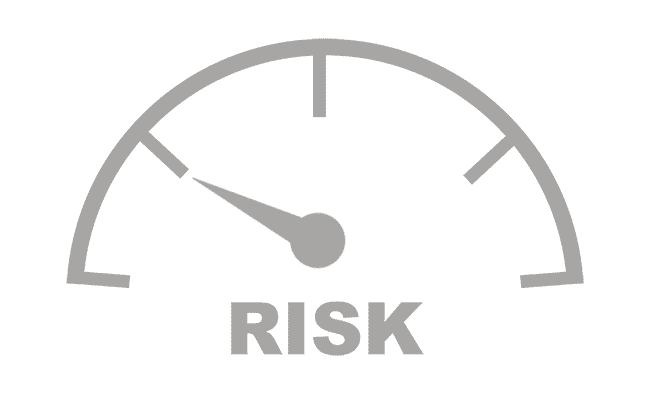 Your Partner
IN GROWTH AND PROFITABILITY
We are your partner in growth and profitability. We will help you get your infrastructure in line, increase accountability in your sales process, develop a strong working culture—anything and everything needed to boost your bottom line and help you grow.
Our team of Title industry professionals have executive-level experience fostering growth and driving profitability. We help you:
Optimize your Business Model
Simplify Licensing & Bond Procurement and Renewal
Revamp Sales & Marketing
Plan for Growth
Develop New Products
Expand Coverage
Evaluate Operations in Multi-State Environments
Design and Implement Joint Ventures
Underwriter Splits
and Vendor Placement
Underwriters
We have been tracking which of our clients gets what split with which Underwriter based on what geography, business mix and volume for the past 13 years.
We know each Underwriter's bottom line and the Underwriters know that we know.
We use that information to get agencies preferred treatment. The Underwriters we have strong relationships with tend to look at business we send them as coming from the same source from a price perspective. Bottom line: We can help you get the best splits available. Caveat: the best economic split is not always the best 'deal'. We also look at terms, underwriting capability and more in making recommendations.
Vendors
The simple truth is that some are better than others. Our experience in this market means we know which ones are good, so you don't have to learn the hard way!
Outsourcing for
Independent Agencies
Big Title outsources elements of their process. They do this to lower costs and create a variable cost structure. We can show you how to do the same and distinguish between the 'real thing' BPO providers and the rest.
There are many ways to manage the ups and downs of the market. One option to consider is to create a variable cost structure to your business by outsourcing certain tasks.
There are hordes of outsource/BPO firms – all of whom extol their virtues openly. How do you know which ones are good? Most of them talk a good game and tell you what you want to hear. How do you know they aren't learning title on your dime? How do you know they will deliver? Do they have adequate security policies and procedures in place to protect NPI, including personnel background checks sufficient to comply with US lender standards? What is the best way to manage them? What tasks should you start with?
Turk & Co. is fortunate in that we really do get to see it all. We know the real-life experiences our clients have had with various vendors, and what an agency can truly expect. We can eliminate the guesswork.
Outsourcing can make a lot of sense if done right.
We typically see our clients identify non consumer facing tasks as ideal for an outsourcing plan. Those tasks include:
Order Entry
Closing Protection Letter Generation
Commitment Typing
Payoff Ordering
HOA Document Processing
Subordination Processing
CD Preparation (with title, settlement and recording fees only)
Policy Typing
Cover Record Processing
Post Closing File Audit
Aside the value of enabling a variable cost structure, outsourcing can save you money, improve efficiency, and provide better and faster deliverables so that you can focus on core services. Outsourcing can help level the playing field and give you access to the same economies of scale, efficiency, and expertise that the biggest title companies enjoy.
Done right, it can be a game changer.
ADVISORS ON YOUR SIDE
We provide focused evaluations, strategic plans, step-by-step implementation, and ongoing support to help our Customers increase profits. Our "Dream Team" of experts have experience and knowledge in every aspect of the Title Industry—and not just from a consulting perspective.
Hands-On EXPERIENCE
We have run title companies and held senior executive roles with title Underwriters, designed and implemented multi-million-dollar mergers, and streamlined licensing and bond procurement for huge enterprises. We have reinvented and revitalized sales and marketing approaches to maximize core growth and expand into profitable new channels and geographies.

BASIC TRAINING FOR TITLE AGENCY SALES REPS
The status quo in Title Insurance says that title companies and agents must learn the trade as they go. It leads even the most successful title companies to grow in ways that are inefficient or unsustainable. We offer a new way forward: a unique service to the Title Industry with the singular goal of increasing profits.
Performance ENHANCEMENT
Increased Profits Through Happier and More Productive Employees.
We have a stress-management and culture building
expert on staff that offers a blend of new-age and
traditional approaches to foster productivity inspiration,
boost motivation, and improve the workplace experience
for the long run.
Corporate Turnaround
& Operating Efficiencies
Our experience in working with so many title agencies over the years provides us with a unique perspective. Patterns emerge. We build a custom profile of each firm we deal with and evaluate its performance against benchmarks we have developed.
Simply put, we can tell an agency where they are 'off market' in terms of their expenses, marketing plan, organizational structure and more. We then help develop a remediation plan and work alongside the agency's team to implement change.