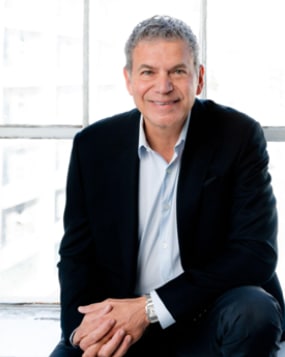 WHO'S FIGHTING FOR YOU?
Hello. I am Howard Turk. Thank you for the opportunity to introduce myself and our firm.
I'm a real estate lawyer by trade (a 'reformed' lawyer now). Out of law school, I built the largest real estate conveyancing firm in my market.
Competing with the establishment and beating them was a big part of what drove me. At the same time I was so curious about what the people at Big Title knew, how they worked and how they'd gained so much market share.
Many of them seemed so smooth, almost "slick", whereas all I knew was how to close deals and compassionately and effectively manage stressed out customers, realtors who'd spent their commissions before the deal closed and lenders with never ending demands.
My company was growing way faster than I expected and I found myself getting a lot of attention from long established competitors. This was flattering and I was eager to learn everything I could from these guys.
Then First American came knocking on my door. I was so flattered by their request to help and with much hesitation, decided to sell my firm and join them in a leadership role.
"I have always believed in championing the underdog. There is a part of me that has consistently rejected authority. I've always been offended by injustice. It drives just about everything I do."
My career at First American was very fulfilling and rewarding. I helped them build their business in Canada, the UK and Australia before transferring to the US. I was able to travel the world and take part in designing innovative workflows incorporating a risk taker (title insurer) into processes where conventionally no risks were tolerated (because lawyers did closings) in a way that made the whole process better, faster, and cheaper for consumers.
But being a cog in a wheel did not serve my soul and I longed to go back to being independent and apply all that I'd learned.
As it turned out, I found I could best apply what I learned in Big Title, through building a niche consulting firm focused on helping independent title agents prosper – independently.
I established Turk & Co., assembling an unbelievable team of seasoned experts all of whom came from roles at Big Title.  We share a belief in the value independent agencies bring to our country and very much want to help them. We believe in supporting entrepreneurs. We believe businesses can succeed by approaching clients and problems with a mindset of kindness and empathy.
Whether we are knee deep in technology or workflow optimization, getting our clients the best splits, a reorganization designed to improve efficiency, lower production costs, or helping independents attract JVs, we collectively want small independent firms to know what the people at Big Title know so they can compete and have a fighting chance.
Over time, Turk & Co. was increasingly asked by Investment banks, private equity and other  firms, to guide them through due diligence on title company acquisitions they were contemplating. They sought out the niche expertise Turk and Company possessed. It made sense. How could anyone buy a title company when they don't understand the inner workings of how title agencies operate? No one wants to leave money on the table. 
Mergers and Acquisitions (M&A) became a new, successful arm of Turk & Co. But we found ourselves just helping big guys get bigger and that was counter to our founding principles. I also wanted to help independent sellers who had limited options in terms of representation.
I remember vividly the moment I realized that independents were sometimes not able to maximize the value of their life's work when it came time to negotiate an acquisition of or investment in their agency. They didn't know what they didn't know, and some buyers exploited that inexperience to obtain a better deal for themselves.
I was determined to apply our consulting firm's success in leveling the playing field to situations where independent title company owners wanted to sell their agency or de-risk and seek investments to take them to the next level. I knew independent title agencies and related businesses needed someone who gets it and understands their world to help guide them through the sales process.
"Anything worth doing is worth doing right."
Alongside our advisory services, Turk & Company focuses on M&A in the title industry and doing so in a way that complies with SEC and FINRA regulations. Turk & Company combines a seasoned team of title experts with an experienced team of middle-market investment bankers. And it works.
Today, I am proud to say that Turk has closed more title agency and related transactions than any other Investment Bank in the United States.
I look forward to working with you.